Created to take on the toughest campaigns.
With SurfScreen, we're always up to the challenge.
Recombinant screening is one thing. But is it possible to screen on membrane targets? It is now, thanks to SurfScreen.
Screening antibodies against complex transmembrane proteins has traditionally been a challenge, due to poor expression, low or no solubility, and presentation of only tiny epitopes available to drug – among other factors.
These targets represent the high-hanging fruit in the antibody discovery world; they hold great potential, but come with multiple hurdles that stand in the way of success.
Hurdles we've figured out how to overcome. Using SurfScreen.
But First: A Little Bit About SimulScreen.
Screening with recombinant proteins is a well-established part of AbTheneum, using our suite of assays called SimulScreen.
With SimulScreen, antibodies are captured onto glass arrays and separated from the antibody-secreting cells.
This separation allows assays and results to be layered on top of each other to enrich the final data package. After capturing antibodies onto the arrays, we lyse and capture IgG sequences from all antibody-secreting cells.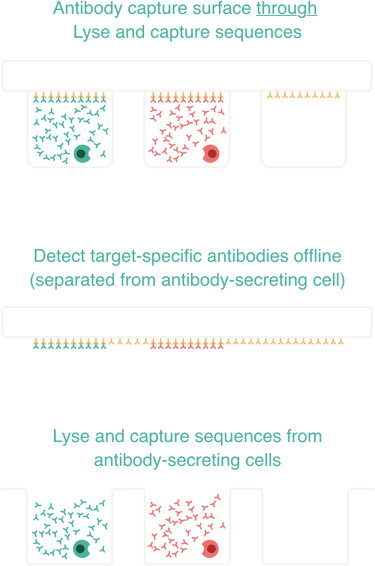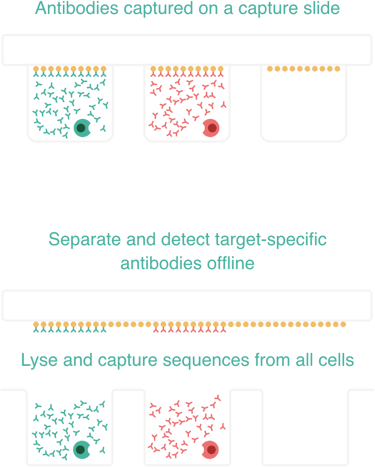 Okay, Back to SurfScreen.
For membrane-bound targets, we use SurfScreen to assay antibodies that bind to the surface of target-expressing cells.
And with SurfScreen, we retain separation of the antibody and antibody-secreting cell.
In short? SurfScreen works in tandem with SimulScreen to further enrich the data.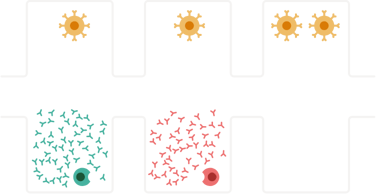 How SurfScreen Works.
Cells expressing the membrane target of interest are loaded into a picowell device.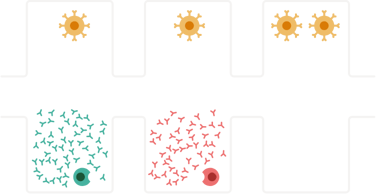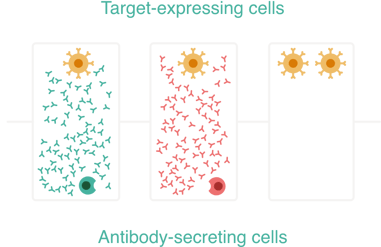 The target cell and antibody-secreting cell devices are aligned together – yes, all 90,000+ picowells are aligned – and antibodies can flow from the antibody-secreting cells to the target-expressing cells.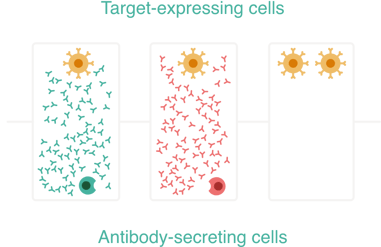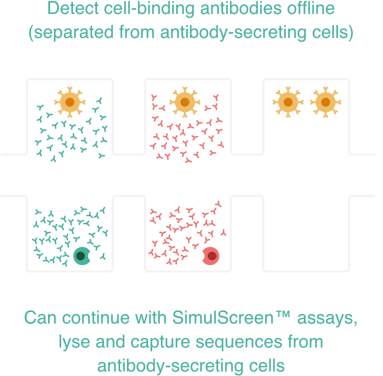 The two devices are then separated. The antibody-secreting cells can continue to any included SimulScreen assays, if recombinant proteins are available. Sequence capture proceeds along the usual AbTheneum workflow. The target-expressing cells are processed separately to detect and image the antibodies bound to the target on the membrane.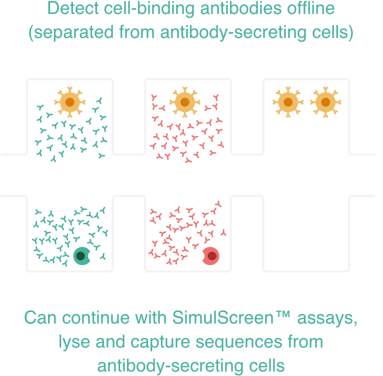 And when it's all done, all of the SurfScreen images are aligned with the SimulScreen and sequence capture data – adding another rich layer to the final data package.
Explore some really impressive real-world results.