Five Steps to Intelligent Candidate Selection
High-content, massive multiplexing, and comprehensive immune profile.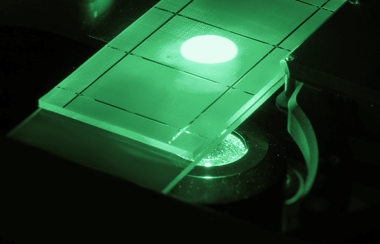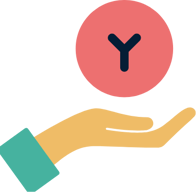 Our AbTheneum single B cell antibody discovery platform lets you capture the future – by overcoming the limitations of the past.
Single Cell's pioneering AbTheneum platform was specifically developed to tackle the well-known challenges that typically come with antibody discovery.
Instead of having to literally pick just a handful of cells to work with early in the process – and leave huge amounts of data and possible pathways unexplored – it's now possible to collect quality data from every single cell on our 90,000-well devices. And that data is yours to mine as often and for as long as you like.
What can you do with AbTheneum?
DISCOVER

DEEPER,

WIDER,

FASTER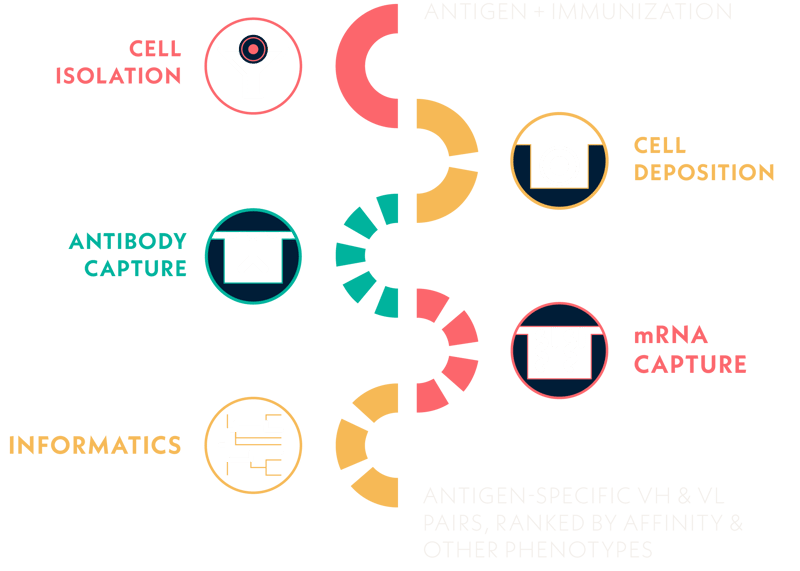 COMING

SOON
Watch this space to see the five steps to intelligent candidate selection for yourself, and discover the world of high-content, massive multiplexing, and comprehensive humoral profile.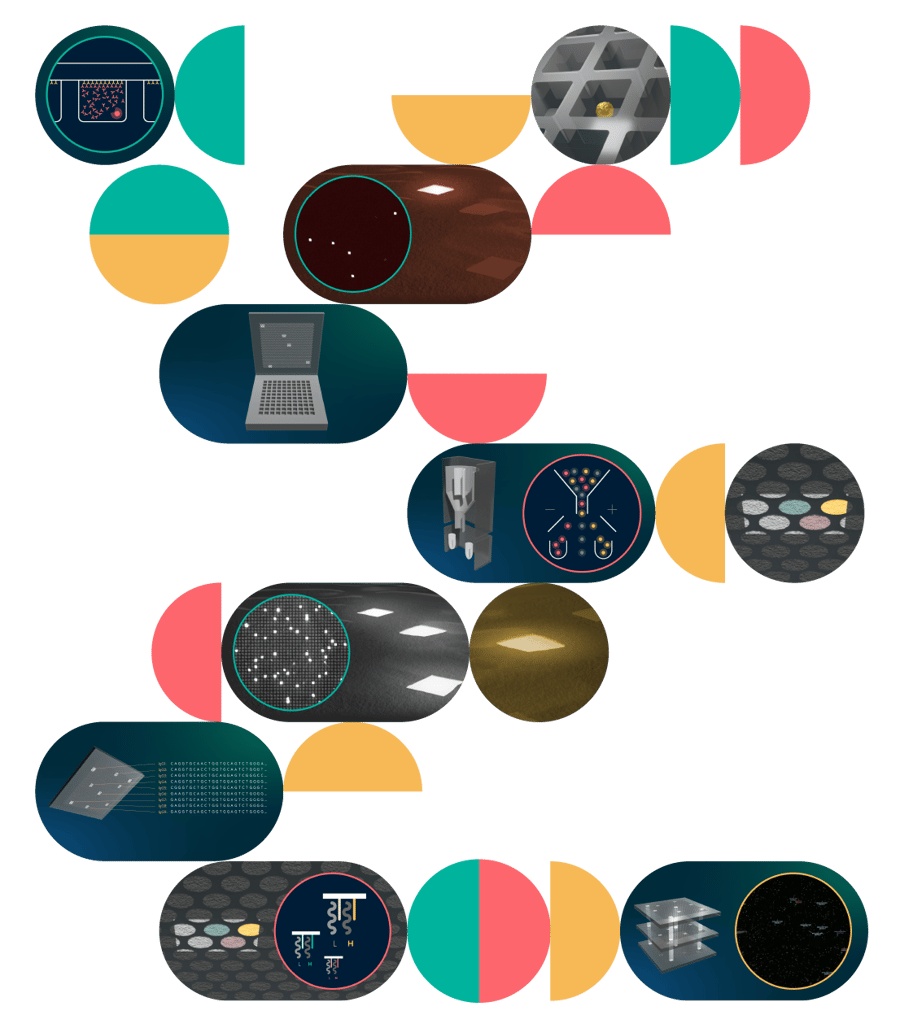 Get All Of This Before You Know It.
As for speed? With AbTheneum™, it takes just 3 weeks to go from the point of receiving cells to delivering the final data package.